Project: Disabled Children's Van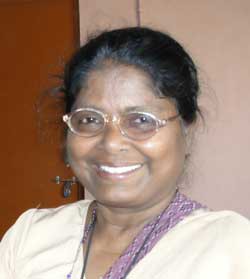 From Saskia Raevouri: In the most remote part of India, in the town of Sugauli, Bihar, there is a convent that concerns itself only with disabled children. It is run by Sr. Ambrose Kadavelil, who I first met in 2006 during my initial visit to see the work of the FreeSchools conducted by Sr. Crescence. On the way to visit the Sugauli school, Sr. Crescence and I stopped at the convent for tea and were introduced to several disabled children boarding there at the time. They suffered from polio and other physical deformities, conditions that are considered a curse in Indian families. The Sisters of the Sacred Heart always take these unfortunate children under their wing, house them, get medical help, educate them, and lovingly provide for them in any way they can.
*
On that day I lost my heart to these boys and girls. Together with many of you in 2007 we raised money for 15 tricycle wheelchairs (read the PDF report here) and in 2011 we sponsored six severely handicapped girls to live full-time at the convent, to be treated and educated (read the PDF report here). Today the convent also operates a day care center for severely disabled children from the surrounding villages. Daily 24 children, aged 4-18 -- affected with mental retardation, cerebral palsy, below-waist paralysis, muscular dystrophy, autism, blindness and deafness -- take public transport from their homes to receive treatment. Now Sr. Ambrose has asked me to raise money for a small van to transport these children to the convent and back for their therapy and for parent-child counseling.
*
Below is the invoice from the dealer, which is for 818,000 rupees (US$12,311 at today's exchange rate). In addition, it will cost 144,000 rupees per year (US$2165) for fuel, maintenance, and the driver's salary the total of which I am rounding off to US$14,500 to cover bank charges when we transfer the funds. As usual every donation helps, no matter how small. Better to have many small donations than one large one, as it means there are more hearts involved! I will give regular updates on this website until we have reached our goal.
Sr. Ambrose, the Project Director of Sacred Heart Sisters Training School, says, "These children live in the radius of 33 kilometers from the day care center. Parents consider them as the curse and do not take care of them while community does not have any concern for them. Due to various structural barriers, social barriers, attitudinal barriers, etc., they could not attend the school and healthcare services for a better life. Parents do not help us to get the children to the day care centre for various services because they go for earning their livelihood. Every day we take these children from their homes to the center by public transport. Children with a disability do not find themselves comfortable as the drivers in public buses do not drive safely or keep in mind that the children are disabled. Secondly, sometimes the children need to wait for a long time when it is not possible for them to stay still even five minutes."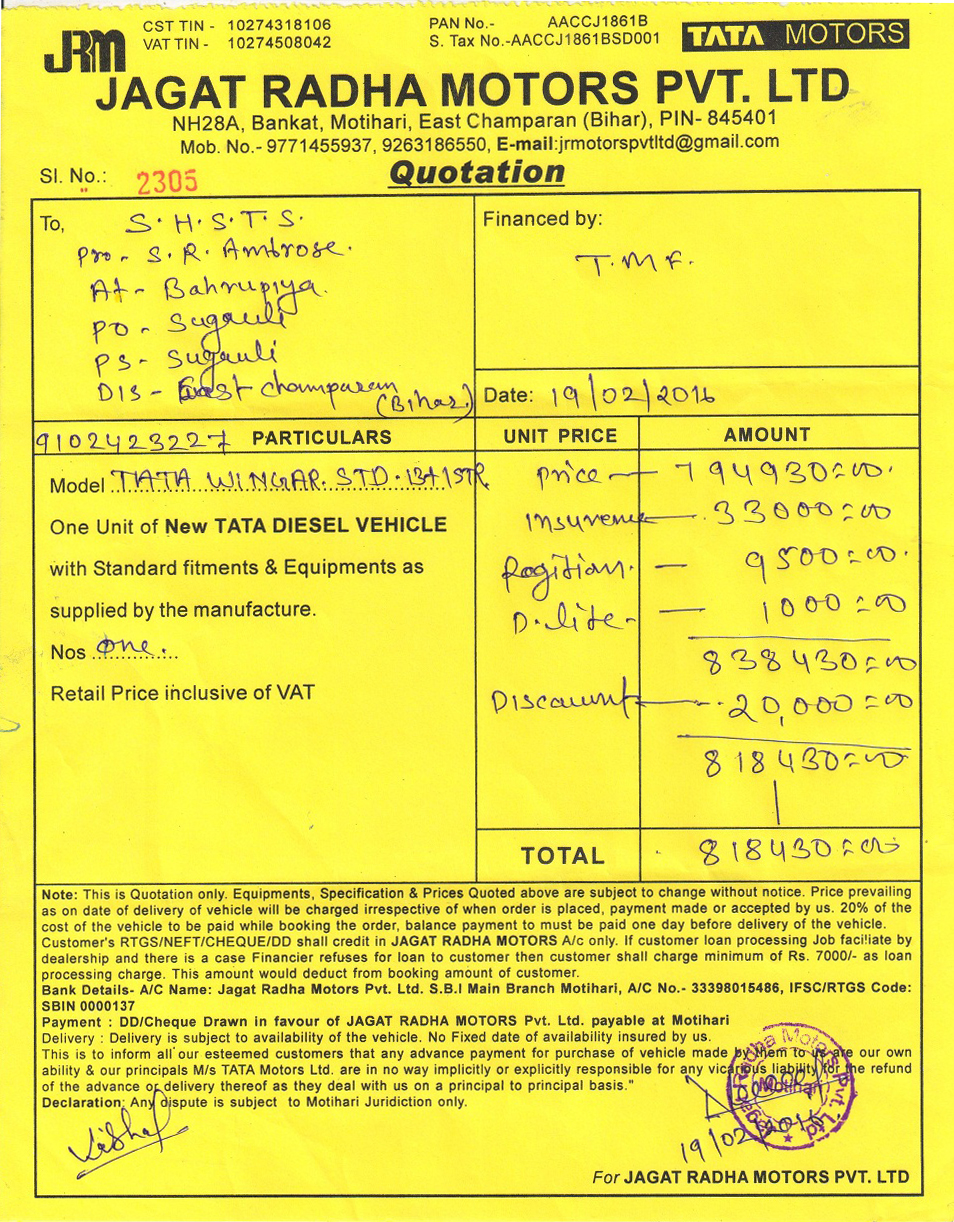 "Hence looking into the severity of the problem it is justifiable to request for the financial support for the ambulance [van or small bus]. Your kind and philanthropic financial support for ambulance would certainly resolve the problems of the children with disability related to the transport and certainly would help these children in learning the activities of daily living, educational, nutritional support, counselling, physiotherapy needs, exercises, psychological support, etc., to lead them to social empowerment and live dignified lives in their homes and villages."
​​​​
Once again Paula Sutton, Fred Harris, and our friends at Mind, Body and Spirit are working with us to collect and transfer the tax-deductible donations. You may use the Paypal option or mail checks (earmarked "Handicapped Children's Van") to
Mind, Body and Spirit, Inc.
c/o Fred F. Harris, Jr.
Greenberg Traurig, P.A.
101 East College Ave.
Tallahassee, Florida 32301 USA