Project: Bridge Course 2017
Goal: $8,500
Received/matched: $10,040
GOAL REACHED!
(with $1,540 extra for 2018!)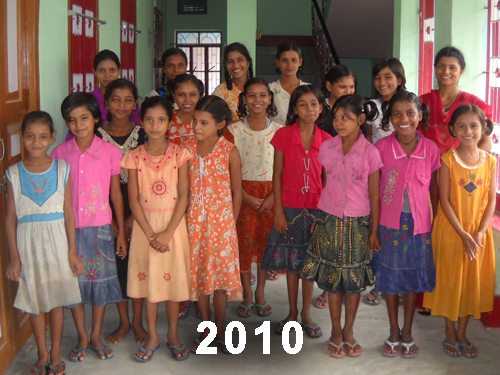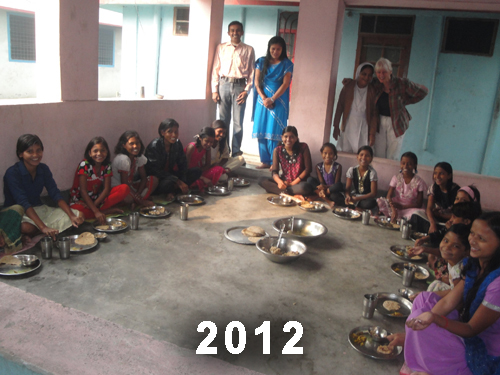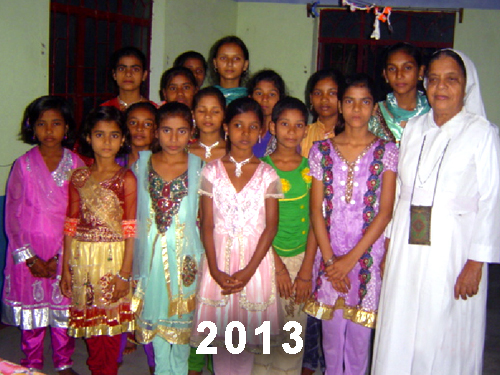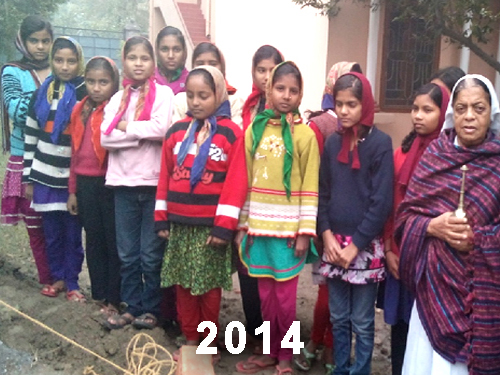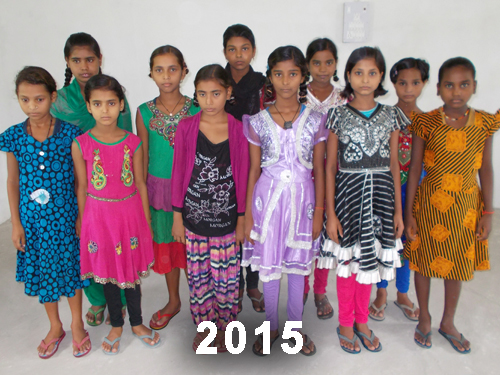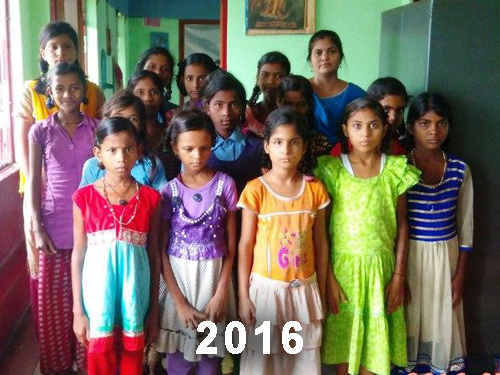 From Saskia Raevouri: Every year since 2010 we have raised scholarship money for the Bridge Course program run by Sr. Mary Crescence in Bihar, India, which provides the brightest girls from the poorest villages with a chance at a continuing education. Each year eighteen girls are selected from those attending the village FreeSchools, and after testing are approved to live and study in the Bridge Course dormitory on the grounds of Sacred Heart Convent in Bettiah. This year our goal is $8,500 which covers 18 girls' room, board, medical expenses and toiletries; salaries for two teachers, a hostel warden and an office assistant; all study materials; office supplies; meeting costs; travel allowances; audit fees; and dormitory maintenance including utilities.
This year the Victoria Clark Estate offered $1,000 in matching funds, and Square Circles Publishing is offering matching funds from book royalties until we reach our goal!
Once again Paula Sutton, Fred Harris, and our friends at Mind, Body and Spirit are working with us to collect and transfer the tax-deductible donations. You may use the Paypal option or mail checks (earmarked "Bridge Course Program") to
Mind, Body and Spirit, Inc.
c/o Fred F. Harris, Jr.
Greenberg Traurig, P.A.
101 East College Ave.
Tallahassee, Florida 32301 USA